Humahuaca Gorge, Jujuy, Puna
Region
All round year
Departures
This promotional tour package in Salta, Argentina is made for those who want to see archeological sites, deserts of salt and who want to learn about ancient indigenous civilizations.
Characteristics of the tour package in Salta to visit the Salt Flats and the Humahuaca Gorge
TOURS INCLUDED
Quebrada de Humahuaca Puna y Salinas
PICKUP/DROPOFF POINT
Every day, from accommodations in downtown area of Salta City.
DURATION
This package consists of 2 one-day trips, each of which leaves from and returns to Salta on the same day. You need be available 2 full days, albeit not necessarily consecutive days.
DEPARTURE/RETURN TIMES
The two days, pickup is between 7 and 7.45 am, and return between 7 and 9 pm approximately. The longest excursion is "Puna and Salinas".
COMBINATIONS
It is possible the day of the "Puna and Salinas" tour, stay overnight in Purmamarca.

In this way, passengers can spend a night outside Salta (accommodation not included).

The next day, we pick you up from this town to make the "Quebrada de Humahuaca" tour.

You can carry one "carry on" size bag per person. Larger luggage is not allowed, since the vehicles do not have a storage compartment.

WHAT TO BRING?

Comfortable sportswear;
Slippers with good sole;
Cap, sunglasses and sunscreen;
A coat;
Carry 1.5 liters of water per person;
Do not forget the voucher and always carry a document (ID or passport).

INCLUDES

| | |
| --- | --- |
| Transfers | Bilingual Guide |
| Insurance | Pickup at your place |

NOT INCLUDED

Food and drink
Tickets to museums
Tours included in the tour package in Salta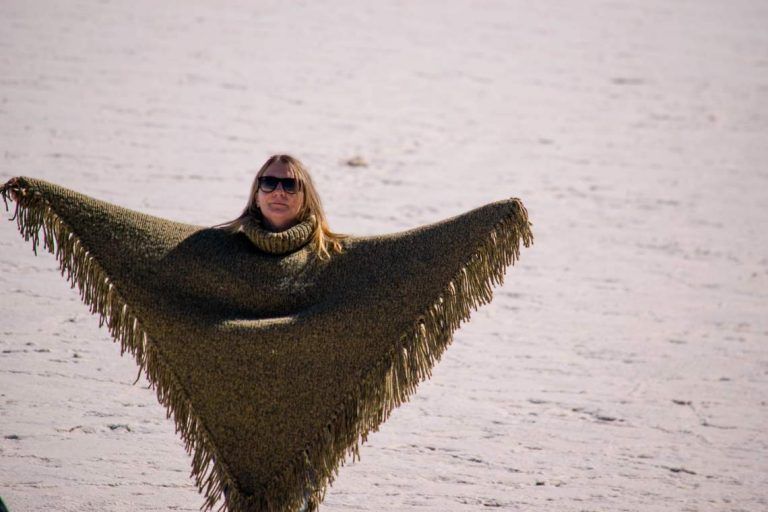 This trip combines two excursions into one extended trip: first, a journey to San Antonio de los Cobres, following the tracks of the "Tren a las Nubes", Train to the Clouds. Second, a visit to a part of the "Quebrada de Humahuaca" (quebrada is a deep mountain valley or ravine), visiting the village of Purmamarca passing through the Great Salt Flats earlier on.  Along the way, we assure you some unforgettable landscapes and scenery.  The "Quebrada del Toro" will surprise you with its exceptional forms and colors. The Salt Flats, mainly located in the province of Jujuy, cover an area of approximately 212 km².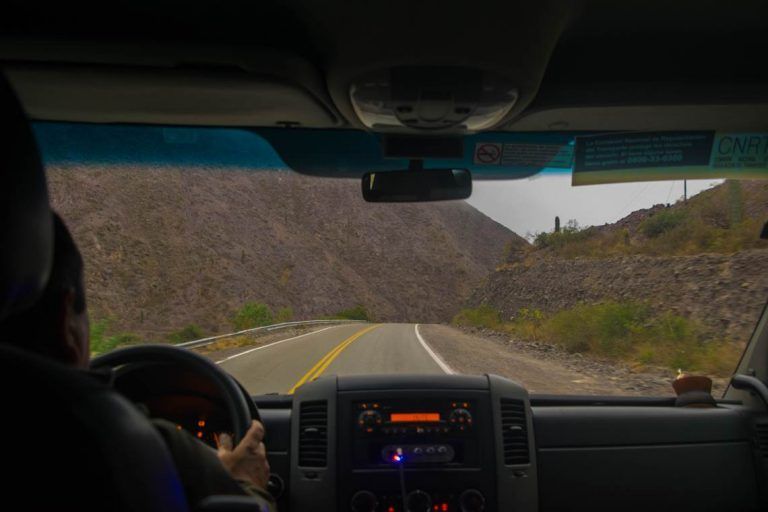 A region rich in history and tradition. In this area roads and settlements exist for more than ten thousands of years. Today still many archeological and architectural sites are witness of its grand history. The region is home to a population who preserves its ancient customs and habits.
It forms a natural corridor from North to South, which stretches from the Rio Grande basin and connects the Jujuy Valley to the Puna.
In the year 2003, during a session held in Paris, it was declared UNESCO World Heritage in the category of "Cultural Landscapes".
Puna & Salinas video:
Quebrada de Humahuaca Video: